Sky continues to control Premier League Broadcasting Rights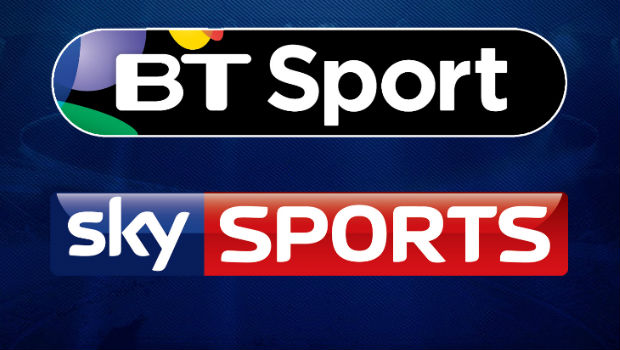 Early this week Rupert Pratt, Snack Gaming Co-Founder wrote a post on his prediction for the forthcoming Premier League rights war. Yesterday, the association announced that telecommunications giant Sky would retain a majority of the broadcasting rights to the English Premier League continuing through 2022. The league splits their broadcasting rights into seven different packages. Sky successfully landed four of the seven packages offered for a total value of £4.464, £5.09, and £6.22 billion over the course of the three years.
Sky Sports gained possession of the following packages:
B- This package contains 32 matches kicking off at 17:30 on Saturday

C- Contains 24 matches kicking off at 14:00 on Sunday and 8 matches kicking off at 19:45 on Saturday

D- Contains 32 matches kicking off at 16:30 on Sunday

E- Contains 24 matches kicking off at either 20:00 on Monday or 19:30-20:00 on Friday

and 8 matches kicking off at 14:00 on Sunday
These packages total to 128 games throughout the Premier League season. Securing the deal will allow Sky customers every first-pick weekend match and Saturday evening fixtures, a time slot Sky has never owned. The media company will pay £1.193 billion per year over the course of the deal. While this actual figure is larger than the current tab that Sky pays for the rights, it is a 16 percent reduction per game. This reduction certainly creates an interesting situation when looking at the broadcasting rights war for the Premier League. Premier League viewership has seen a decline in the past few years, so it's interesting to see the bidding war still seem so competitive.
BT Sport, the main competitor of Sky, purchased package A for a total of £295 million per season. The company lost its current 17:30 Saturday matches and 10 games per season. However, like Sky, it's outlay per match increased from £7.60 million to £9.2 million.  The details of the package are:
32 matches kicking off at 12:30 p.m. on Saturday
BT Sports' parent company, telco BT, did not seem fazed with losing some of their rights. The company pushed to remind their audience that BT and Sky reached a deal back in December that will make all their channels available on each other's platforms. Any customer of BT TV can sign up for all content on Sky's Now TV, which includes Sky Sports stations. This service is expected to be available in early 2019, which is when these new deals will go into effect.
Two packages still remain available for television providers, F and G. These packages include:
F-

All 20 matches from one Bank Holiday and one-midweek fixture

G- All 20 matches from two-midweek fixtures
Premier League executive chairman Richard Scudamore said, "we will now continue the sales process to deliver the best possible outcome for the remaining packages of rights in the UK and throughout the rest of the world."