How betting companies diversify their offering to retain and reach a new audience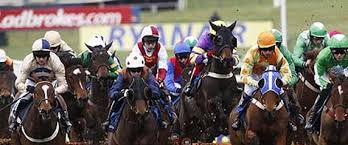 Once a betting company is established with a fan base, things seem to be going good but the next step is to grow. The question is how do betting companies expand their offerings to reach new audiences. Additionally, it is key to retain the current audience by keeping offerings up to date with what they are looking for from a betting company.
One option to expand the audience is to add some digital fan engagement tools to the site or app to get more individuals involved in the game. You can also do this through quizzes on social media. These tools help to bring excitement back into the game. One way is to include predictors allowing you to capitalise on quick bets. A variety of apps have introduced white-label fantasy sports tools which allow you to bet on what will happen in the next 60 seconds. This keeps users coming back for one-of-a-kind thrills.
Other ways which increase and build support for betting corporations is through marketing. Often through risky strategies, these campaigns help to build awareness to a wider audience which may not have been on their website before. An example of such would be when Paddy Power took odds on Barack Obama's presidency ending early or their questionable wording surrounding Floyd Mayweather's fight with Conor McGregor.
While these may have offended some people, it brought large numbers to the app and kept it in the forefront of the public eye so when big events came up Paddy Power was their number one choice due to quick recollection from previous campaigns. 
With the Cheltenham Festival currently taking place, companies are running a variety of advertising campaigns to attract them to their odds. Whether these are in article ads, social media or videos, organisations are working hard to build awareness. Cheltenham Festival is one the biggest racing events in the United Kingdom.
There's a few hours until the first race – why not test your racing knowledge with our ridiculously difficult #Find50Horses quiz?https://t.co/kVeQkod1KI pic.twitter.com/cvKWxLyKcM

— Betfair Racing (@BetfairRacing) March 13, 2018
When sporting events are held betting corporations see a spike in new sign-ups and higher use of engagement tools on their apps. This shows that it is imperative that betting companies get it right when a big event is on as they have the ability to monetise new sign-ups and advertising to boost revenue.